We can build you a new website, or we can work on your existing website and make it do more.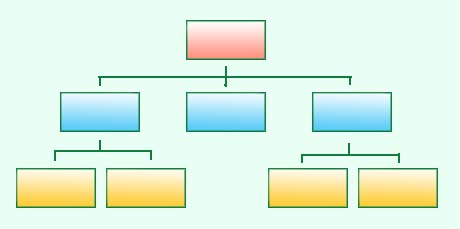 Step 2 - the structure
The second step is to develop the structure of the website. During this process, we discuss what your customers will expect on your website, and then prepare a diagram or storyboard that shows how the various web pages will link to one another. At this stage you can determine which pages must be there to launch the site, and which might be deferred to a later date.
Step 3 - the content
The third step is to prepare the words and images that will be used on the web pages. You may already have much of this in existing materials, or it may need to be developed. Usually we'll collect what you have, rework it for the web and then review it with you. You'll have final editorial review on every page, and once you are satisifed, we'll launch the site.
What about existing sites?
We follow a similar process, but we tailor it to your needs. We can stay within your existing design, or venture out to do something different. It's entirely up to you.
What does it cost?
Our prices are based on how much we do. Our current rate for web development is $80 per hour, and we can quote you a fixed price after you approve the design, if you wish. In our experience, a small site with a few pages and limited images can be done in the $1,000 to $1,500 range. A somewhat larger site with some interactivity will run $3,000 to $5,000. Beyond that, it's very dependent upon what you want. If you'd like to know more, just contact us. We can discuss what's involved over the phone, or if you're in the Greater Toronto Area, we'd be glad to visit.
Like to know more about what we've done? Check our reference works.