Support
There are several types of support.
Website changes
Your annual hosting arrangement includes one free hour of web page changes. This is intended to cover basic maintenance such as name and phone number changes, minor rewording or other small things. If you have something larger in mind, then please contact us in the normal manner.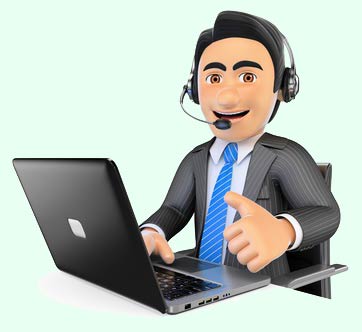 Keeping your website running
Your website is hosted at LFC Hosting, a high-performance, fully redundant operation. We handle all of your support at LFC, so should you contact them, they will ask you to deal with us instead. It is extremely unlikely that you will encounter any problem that will shut your website down. What may happen is that an Internet failure could appear as though your website is down. Should you encounter a problem, we suggest the following steps:
If your website does not respond, wait a few minutes and try again in case there is an intermittent problem that is being fixed.
If your website does not respond after 15 minutes, go to www.mcleansystems.com. If your site is down, but www.mcleansystems.com is running, contact us immediately.
If you cannot reach either site, but you can reach some other websites, then you may have to wait an hour or more because you have encountered an Internet failure over which we have no control.
If you cannot reach any website, contact your ISP.
Email
You should have an email account that matches your website's domain name. Traditionally these email accounts used Pop3 support and ran along side of the domain at our hosting provider.
While we still support Pop3 email for those who wish to use it, we recommend selecting one of the cloud-based email services such as Gmail.
Other requests
For other support requests, such as adding an email address or changing a password, please contact us.